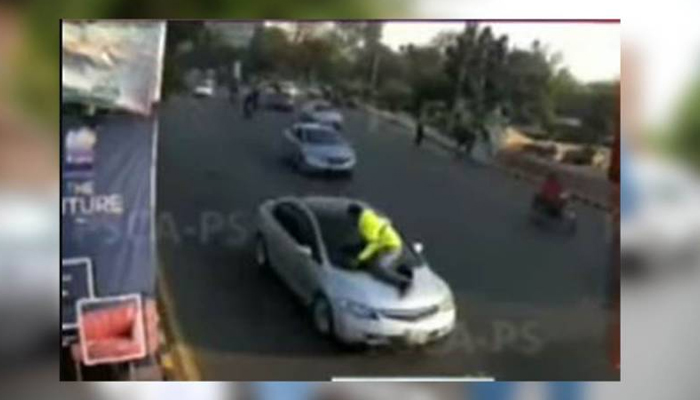 A Lahore man ran over a traffic superintendent close to the commonplace capital's Jail Road after the cop requested that he pull over, Geo News detailed Saturday.
The superintendent, in an offer to save himself, hopped on the vehicle's hat while the man continued dashing the vehicle and soon after left the cop on the side of the road and hurried away.
As indicated by the superintendent, named Wasim, he had requested that the driver stop his vehicle as the vehicle's windows were colored dark.
Police have enrolled a body of evidence against the unidentified vehicle proprietor at the grievance of the superintendent and started a quest for the individual.
Boss Traffic Officer Syed Hammad Abid said the individuals who go rogue would be managed "an iron clench hand".