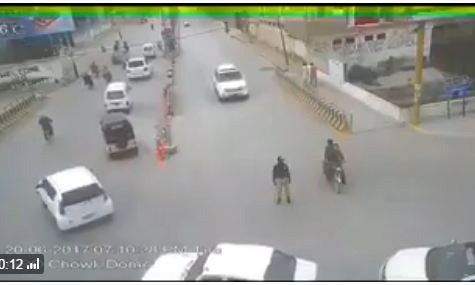 A nearby court in Quetta on Friday cleared previous Balochistan legislator Majeed Khan Achakzai for a situation with respect to the passing of a traffic superintendent in a quick in and out occurrence more than three years prior.
Judge Dost Muhammad Mandokhail of a model court absolved the previous executive of the common Public Accounts Committee because of absence of proof. The court's nitty gritty judgment has not been given so far.
Achakzai was captured days after a quick vehicle having a place with him hit and ran over traffic superintendent Haji Attaullah at Quetta's GPO Chowk in June 2017. The superintendent endured genuine wounds and later kicked the bucket at clinic.
At first, police enrolled an instance of mishap against unidentified people. However, after the CCTV film of the mishap turned into a web sensation via online media and was consistently appeared by TV channels, Balochistan police chose to hold up a murder body of evidence against the previous MPA, who has a place with the Pakhtunkhwa Milli Awami Party.
Nonetheless, he was allowed bail by an enemy of psychological warfare court (ATC) a half year later and had been out of prison from that point forward.
On Friday, Achakzai showed up under the watchful eye of the court as the appointed authority reported the decision.
After his capture, psychological oppression charges were remembered for the principal data report (FIR) held up against the previous legislator.
Nonetheless, a court in Quetta had requested the evacuation of the psychological oppression charges on his allure and the case was moved to a model court.
Following the episode, Achakzai had showed up on some TV channels and endeavored to give a few avocations. He had confessed to driving the vehicle when the mishap occurred and furthermore communicated his craving to settle the issue with the casualty's family according to ancestral customs.